An Exciting Return
Last fall, as students returned to in-person classes, the library has resumed in-person tutoring at 12 library locations. Homework Help, a free afterschool tutoring program, has long been a vital resource for families, serving more than 1,300 students annually before the pandemic. During the last 18 months, Homework Help has operated virtually, helping families navigate online learning. Now, libraries are thrilled to welcome back the hundreds of students who participate in the program every year.
Homework Help really helps me get good grades and actually understand my assignment. I feel like I can help someone else using the same concept I was taught at the library.
~ High School Junior
Welcoming Students
When the school day ends, Homework Help libraries become collaborative, lively places where youth study with adult tutors, work independently on school projects, and help one another with English translation and reading comprehension. More than 90% are BIPOC, and 85% are first- or second-generation immigrants. Homework Help goes beyond academic assistance. The safe space to learn, ask for, and receive help also builds confidence and a feeling of support.
Moments of Success
For program staff and volunteers, the personal moments of success have meant the most. One tutor who worked closely with a third-grader recently shared: "She can read and write in Ojibwe but cannot read or write in English. Because she can't read the instructions, she does none of her schoolwork and is extremely behind. We finally spent 90 minutes working together today, and she was so proud to complete two assignments!" Since that session, the student has participated in Homework Help weekly, and her academic achievement and confidence have grown.
Continuing Help from Home
Even as in-person tutoring resumes, the library staff understands the importance of helping learners of all ages reach their goals from home. The HelpNow program offers free online tutoring and writing help for K-12 students and adult learners. Every day from 1 p.m. to 11 p.m., Spanish- and English-speaking tutors are available anywhere there is internet access.
Image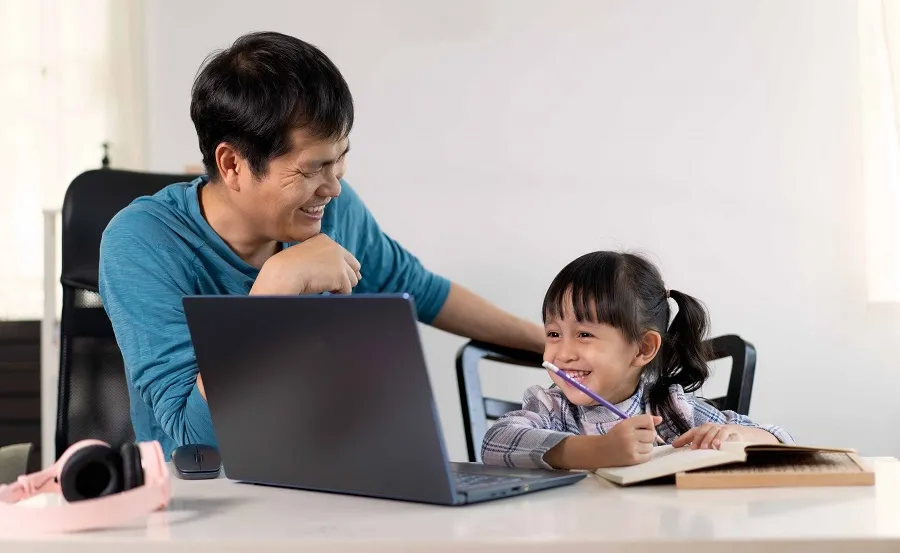 Free online tutoring for all ages is available with your Hennepin County Library Card.
The Future of Homework Help
The pandemic undoubtedly affected the in-person structure of Homework Help, but it in no way affected its impact or slowed its momentum. Thanks to the generosity of our Friends, Friends of the Hennepin County Library has committed $542,000 in funding to youth development initiatives including Homework Help for 2022. With in-person tutoring safely resuming across the county, the staff and volunteers look forward to helping more students than ever learn, grow, and prosper.
Discover more stories from your library
Be informed and inspired!