A New Kind of 4-H
At first glance, 4-H looks somewhat different from what many of us remember. Traditionally thought of as an agriculturally-focused initiative, 4-H today centers on citizenship, healthy living, science, engineering and technology programs, offering a wide variety of options for personal growth and career success. A closer look, however, soon reveals that Hennepin County Library's Urban 4-H Club still holds the same values that are core to the original program: learning by doing, youth and adult partnership, building youth leadership, and giving back to the community. Along with STEM activities, 4-H projects today often dive deeply into broader community issues such as homelessness, racial equity, and restorative justice.
4-H Core Values
Learning by doing
Image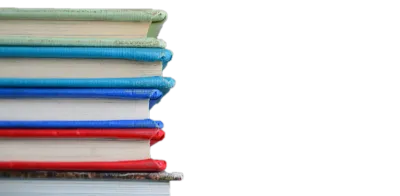 Youth and adult partnership
Giving back to the community
The partnership between Franklin Library and the University of Minnesota began in 2011 with a young man who was selected to receive a Page Education Foundation Grant, an award that includes a service project component. Rather than simply volunteering with an existing program, he was inspired to create something totally new: a mentor-focused program to build youth leadership and encourage young people to look to their futures, to dream big. From his vision and collaboration with Franklin Library staff and the University of Minnesota's Extension Center for Youth Development, the Urban 4-H program was born.
Since its founding in 2011, Urban 4-H has provided hands-on, learn-by-doing experiences for young people.
Led by Youth
Since its founding, Urban 4-H has provided hands-on, learn-by-doing experiences for young people from Kindergarten to one year post-high school. The club is open to anyone who wants to participate,. The club's direction and activities are completely participant-led, always with the underlying drivers of service learning and community action. When Urban 4-H youth expressed a keen interest in exploring restorative justice, they held community workshops and met with a judge to discuss related career paths. When they wanted to gain a better understanding of the homelessness crisis in our community and help in some tangible way, they engaged in deep discussions that led to the creation of a garden with all produce being donated to those who were struggling.
Two years ago, at the conclusion of the program's grant funding, 4-H Club leaders turned to Friends of the Hennepin County Library. Kathryn Sharpe, University of Minnesota Extension Center coordinator, explains how vital the support of Friends like you has been, emphasizing the "freedom and graciousness" of such generosity. "The funding is a way of saying, 'We trust you to do good work in the community.' And what that has made possible is young people being empowered to truly lead and truly decide, and for the program to be completely responsive to what the community desires. It's really made a huge difference."
Image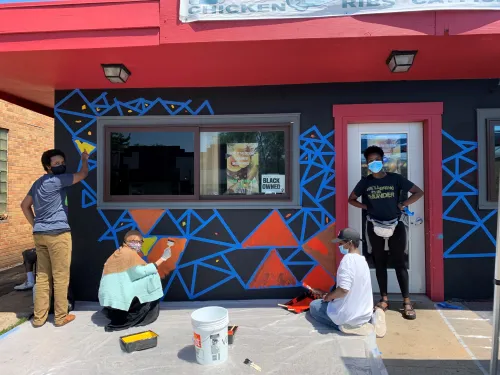 It was more than just another project... It was an experience of solidarity and power that our Urban 4-H teens will never forget.
A Space to Belong
This freedom has allowed participants to gain much more than simply career-related skills. Urban 4-H Club creates space for youth to belong, connect, learn, and grow. In 2020, with the onset of a global pandemic, in-person meetings were put on hold, and youth initially struggled with the loss of that outlet. Realizing the potential impact, Urban 4-H leaders created a virtual space—regular online meetings where participants could engage in discussions, socialize through online games like Pictionary and Charades, participate in STEM-activities from home … and maintain the space that had become so important in their lives.
These online meetings also provided youth the time to continue exploring and creating. After George Floyd's death and the community unrest that followed, these young people knew immediately that they wanted and needed to respond. They came together online to better educate themselves about racism and to discuss the impacts on their own lives and on their communities. Inspired by the many murals appearing throughout the city, they decided to create a mural of their own. As soon as it was safe to do so, a group of young people gathered to paint the mural on the wall of the Smoke in the Pit Barbeque Restaurant. From mural planning to the mural's completion, the freedom of responding to their community and to their own hearts was more than just another project. It was an experience of solidarity and power that our Urban 4-H teens will never forget.
Image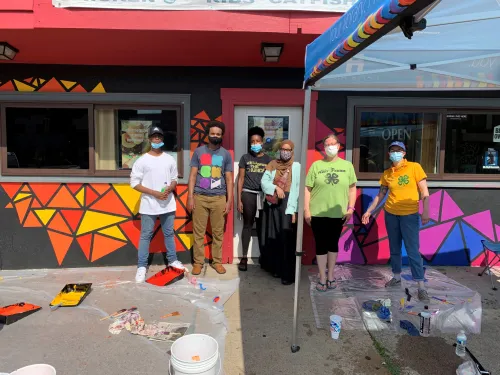 The program's goal is to engage young people with the community not just as leaders of tomorrow but as leaders of today.
Bright Futures Born
Urban 4-H Club participation is only the beginning. Jessica Shaykett, a librarian at Franklin Library, explains the beautiful progression she witnesses as youth develop leadership skills that help prepare them for future roles in society. Some youth who have participated in Urban 4-H Club have been hired as teen leaders in the Teen Tech Squad program or as library staff. This progression continues to inspire a closer partnership between the Teen Tech Squad and Urban 4-H programs, a collaboration that only makes all experiences richer.
Coordinator Kathryn Sharpe explains that, ultimately, the program's goal is to engage young people with the community not just as leaders of tomorrow but as leaders of today. The hands-on nature of Urban 4-H Club empowers participants to build their own agency, revealing to themselves all that they can achieve.
Discover more stories from your library
Be informed and inspired!