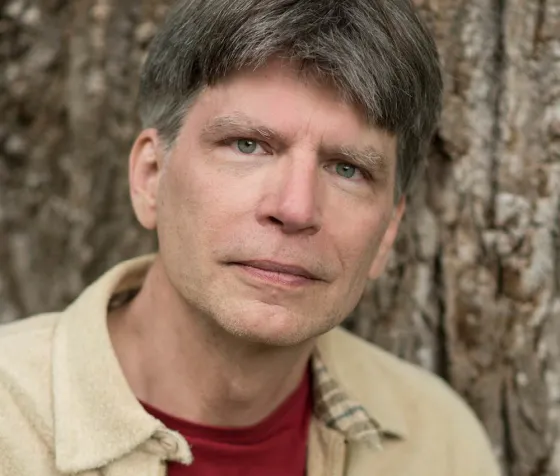 Image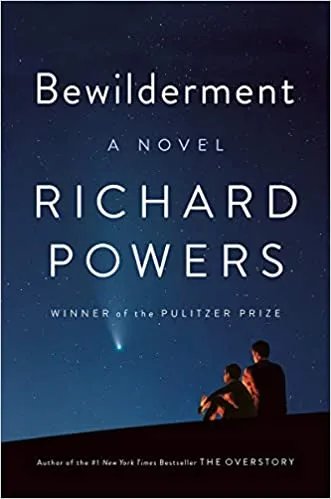 The best arguments in the world won't change a person's mind. The only thing that can do that is a good story.
 - Richard Powers
Pulitzer Prize-Winning Author
Richard Powers is the author of thirteen novels, a MacArthur Fellowship recipient, and a National Book Award winner. His 2018 book, The Overstory, won the Pulitzer Prize in Fiction and was praised by Ann Patchett as "the best novel ever written about trees, and really, just one of the best novels, period." Fascinated by the natural world, Powers repeatedly uses the environment as inspiration for exploring both the world around us and the complicated world inside ourselves.
Throughout his career, Powers has found himself torn between two passions: science and art. Initially a student of physics, the author discovered literature as the perfect medium to explore the bigger picture, distilling the entirety of the world onto his intricately plotted pages. This seed of an impulse grew into his complex and impassioned novels that seek to reconnect readers to nature, allowing them to see themselves woven into the great web of the natural world.
In his latest novel, Bewilderment, Powers takes this passion to a cosmic level. The book follows an astrobiologist who searches for life among the stars while singlehandedly raising his nine-year-old son. As the child grows emotionally troubled, the father looks to science and nature for answers. With its soaring descriptions of the planet earth, its tantalizing view of life beyond, and its account of the ferocious love between parent and child, Bewilderment is the author's most intimate and moving novel yet.
All in-person Pen Pals programs are held at the Hopkins Center for the Arts—offering great sound and sight lines for the entire house. Just 15 minutes from downtown Minneapolis and 28 minutes from Saint Paul, Hopkins Center for the Arts offers free convenient parking as well as numerous nearby restaurants. Please click the button below to download a detailed directions and parking guide.
Hopkin Center for the Arts
1111 Mainstreet
Hopkins, MN 55343
Ticket holders to both sessions of this event will automatically receive access to a virtual live stream of the evening lecture via Zoom. A personalized link will be sent to the email provided during purchase at least 24 hours prior to the evening event. In addition, a link to an on-demand recording will be sent to ticket holders via email the day following the evening event and will be available for viewing for three days. If you plan on joining the livestream event and have not used Zoom before, you may consider referencing Getting Started with Zoom.
Books by Richard Powers at Hennepin County Library