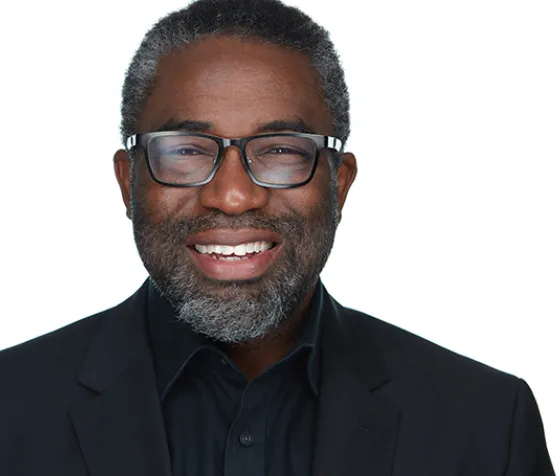 What role does the library play in your life?
My mother is a poet and a teacher, and we used to go to Sumner Library almost every Saturday in the early 70s. This is where I learned to read and where my lifelong respect for libraries, learning, and the power of words began. Revitalizing learning spaces for the community to keep them relevant and enduring—as everything else is also changing so quickly all around us—that inspires me. I enjoy designing libraries as they are truly spaces that are welcoming to people of all colors, all walks of life, as heart of neighborhoods in our community. Libraries are my "gem" projects!
Why do you believe libraries are important today?
I believe in transformative power of storytelling that can help people to empathize with others and appreciate different perspectives. I can't think of anything more important today. The best libraries accommodate each of us as individuals or as a group. Libraries are community anchors, places that are known to be stable, reliable, and always there for us.
We need more diverse voices, diverse cultures, diverse individuals to share—together we will create a more welcoming, inclusive, and diverse environment that relates and represents all of us!
What do you like to read?
I like to read books about leadership, autobiographies, and whatever my children give to me as gifts to read. I am currently reading I Came As a Shadow by John Thompson. Last year, I read a number of books centered around race and being Black in America, such as A Good Time for the Truth: Race in Minnesota edited by Sun Yung Shin and So You Want to Talk About Race by Ijeoma Oluo.
What inspired you to become involved with FHCL?
I was approached by Kristi Pearson after my speech at the grand opening of the Webber Park Library, which my firm designed. It was an exciting day for many in the community, and I received so many kind letters from folks that were part of the community design process thanking me and LSE Architects. When asked if I would consider joining the FHCL Board, it was humbling and exciting to think that I could be part of such a dynamic organization that supports so much of what I believe in. I am inspired each time I participate in a FHCL board meeting, a Talk of the Stacks or Pen Pals event, and all the great events hosted by the library. Frankly, my participation with FHCL helped inspire me to get through 2020!
What inspires you to do the work you do in your community?
The youth in our community inspire me daily—there is so much hope and promise for the future. As one of less than twenty Black architects in the state of Minnesota, I try to be a role model for youth and others as well. The ability to see people in your own community using and enjoying buildings that I was part of designing, everyday—this is truly amazing and inspires me to want to do more and better work!
What part of this work for your community are you most proud of?
I am most proud of the many students that I met through the Architectural Youth Program that I founded, which has mentored more than 300 minorities, women, and at-risk students. The program introduces them to the field of architecture and encourages them to consider it as a place for them to express themselves creatively, share their unique voices, and become design professionals. I always tell them to dare to pursue their dreams! I am also proud of the design/building work I have done in and continue to do in North Minneapolis, where I grew up, to assist in revitalizing the community, bringing necessary and new resources, and repurposing old treasures such as my all-time favorite project—the addition and remodeling of the historic Carnegie Sumner Library: a must-see!
Anything else you would like to share?
Now is the time to get involved with community building and design projects. Lend your voice, get involved, share your opinion on what you believe will make a difference to your built environment. We need more diverse voices, diverse cultures, diverse individuals to share—together we will create a more welcoming, inclusive, and diverse environment that relates and represents all of us!
Be informed and inspired!