Image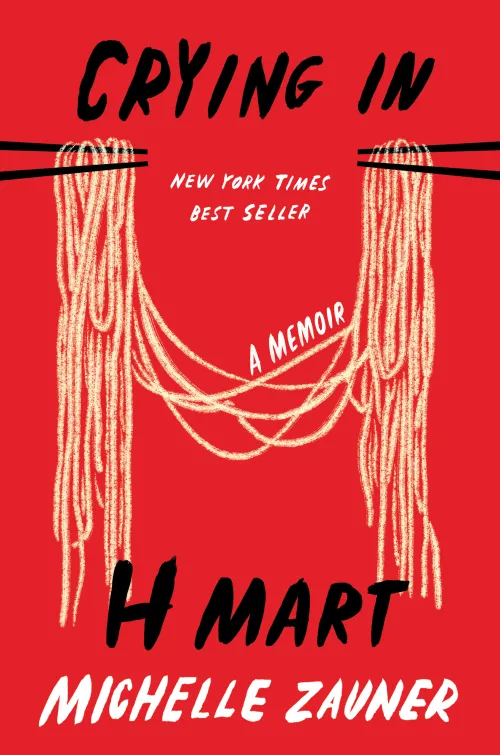 There was no one in the world that was ever as critical or could make me feel as hideous as my mother, but there was no one who ever made me feel as beautiful.
 - Michelle Zauner
Bestselling Memoirist
In the 2021 runaway bestseller Crying in H Mart, debut memoirist Michelle Zauner spins a tale of family, food, grief, and endurance that builds on her dazzling background as a singer, songwriter and guitarist. With humor and heart, she tells of growing up one of the few Asian American kids at her school in Oregon; of struggling with her mother's high expectations; and of treasured months spent in her grandmother's tiny apartment in Seoul, where her family would bond over heaping plates of late-night food. Years later, when her mother is diagnosed with terminal pancreatic cancer, the author is faced with a reckoning of her identity that forces her to reclaim the gifts of taste, language, and history forged in her youth.
Vivacious and plainspoken, lyrical and honest, Zauner's voice is as radiantly alive on the page as it is in her music. One of the most captivating, widely read books of the last year, Crying in H Mart spent dozens of weeks on the New York Times bestseller list, proving itself as an instant classic meant to cherish, share, and reread.
Michelle Zauner is also known as the artist who creates dreamy, shoegaze-inspired indie pop under the name Japanese Breakfast. She has won acclaim from major music outlets around the world for releases like Psychopomp and Soft Sounds from Another Planet. Her most recent album, Jubilee, earned two GRAMMY nominations for Best New Artist and Best Alternative Music Album.
All in-person Pen Pals programs are held at the Hopkins Center for the Arts—offering great sound and sight lines for the entire house. Just 15 minutes from downtown Minneapolis and 28 minutes from Saint Paul, Hopkins Center for the Arts offers free convenient parking as well as numerous nearby restaurants. Please click the button below to download a detailed directions and parking guide.
Hopkin Center for the Arts
1111 Mainstreet
Hopkins, MN 55343
Ticket holders to both sessions of this event will automatically receive access to a virtual live stream of the evening lecture via Zoom. A personalized link will be sent to the email provided during purchase at least 24 hours prior to the evening event. In addition, a link to an on-demand recording will be sent to ticket holders via email the day following the evening event and will be available for viewing for three days. If you plan on joining the livestream event and have not used Zoom before, you may consider referencing Getting Started with Zoom.
Books by Michelle Zauner at Hennepin County Library