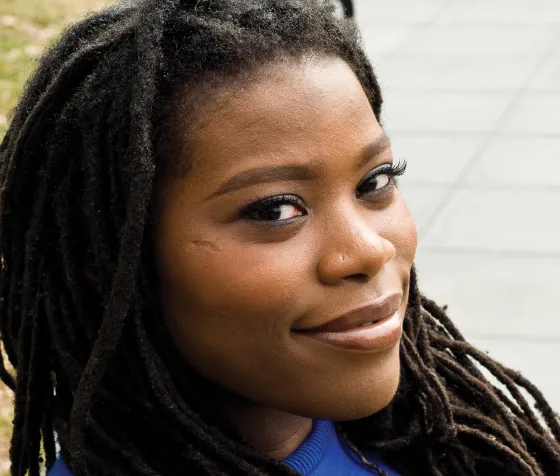 Image
To be an artist, to be a writer, means that on some level you must remain sensitive to the world.
—Kaitlyn Greenidge
Critically Acclaimed Novelist
Kaitlyn Greenidge launched onto the literary scene with her debut novel, We Love You, Charlie Freeman, which was named one of the New York Times Critics' Top 10 Books of 2016 and won the Whiting Award for debut fiction. Her writing has appeared in Vogue, Glamour, the Wall Street Journal, Elle, Buzzfeed, and The Believer, among others. She is the recipient of fellowships from the National Endowment for the Arts, the Lewis Center for the Arts at Princeton University, and the Guggenheim Foundation. Currently, she works as the Features Director at Harper's Bazaar and as a contributing writer for the New York Times.
Her latest novel, Libertie, is inspired by the life of one of the first Black female doctors in the United States. Rich with historical detail and lyric storytelling, Greenidge immerses her readers in Reconstruction-era Brooklyn where her protagonist, Libertie Sampson, struggles to find her true calling under the imposing shadow of her mother, a practicing physician. When a young man from Haiti proposes, they move to the island together, where she finds her new life is no freer than her first. In her new home, Libertie fights for power and autonomy within the tight constraints of her environment, both for herself and for generations to come.
Author Roxane Gay described Libertie as "an elegantly layered, beautifully rendered tour de force that is not to be missed." Greenidge's already numerous followers will agree that both of her novels—meticulously researched, intensely compelling, and moving to the soul—can already be classified as instant classics.
This virtual event is FREE and open to the public. Registration for the Zoom event is required using the form linked HERE. If you have not used Zoom before, you may consider referencing Getting Started with Zoom. The talk will be followed by a live Q&A session with webinar participants.
Closed captioning is provided for all virtual Talk of the Stacks events. To use closed captioning during a virtual program, click the "CC" icon and choose "Show Subtitles."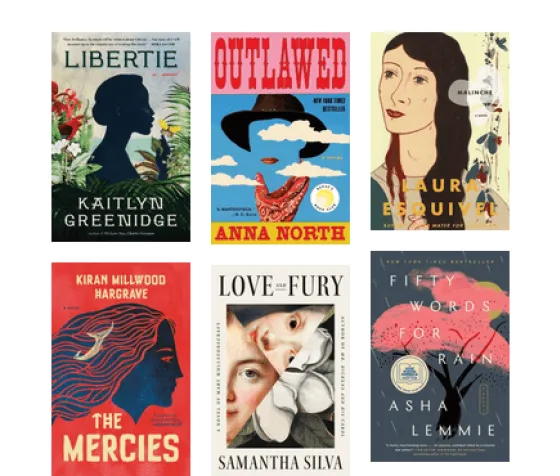 Discover more historical fiction featuring women
From the experts
More in this series