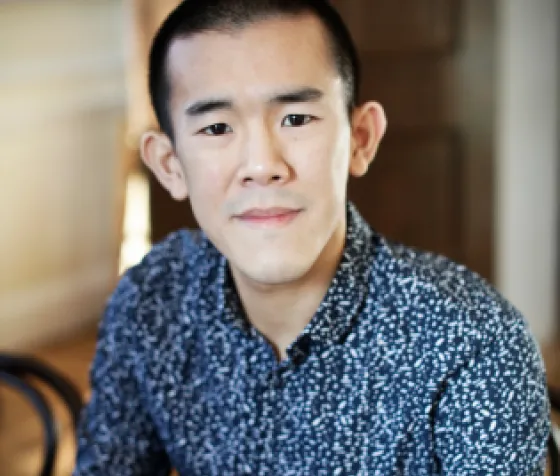 Image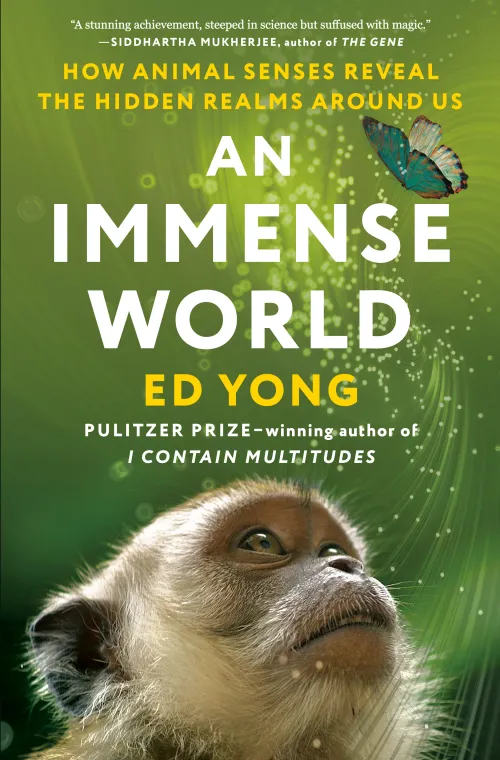 To perceive the world through senses is to find splendor in familiarity, and the sacred in the mundane.
 - Ed Yong
Pulitzer Prize-Winning Journalist & Author
Ed Yong is an award-winning science journalist for The Atlantic and the bestselling author of An Immense World, which explores the extraordinary sensory worlds of animals, and I Contain Multitudes, about the amazing partnerships between animals and microbes. For his groundbreaking coverage of the COVID-19 pandemic, Ed received countless honors including the Pulitzer Prize in explanatory journalism.
Dubbed "the future of science news," Yong cares deeply about accurate, nuanced, and empathetic reporting; clear and vivid storytelling; and social equity. The British-American journalists writes about everything that is or was once alive, from the quirky world of animal behavior to the equally quirky lives of scientists, from the microbes that secretly rule the world to the species that are blinking out of it, from the people who are working to make science more reliable to those who are using it to craft policies.
Yong's latest release, An Immense World, won the Carnegie Medal for Excellence in Nonfiction and appeared on 14 of 2022's top books of the year lists. He has been a pivotal voice in pandemic coverage across the globe, producing more than 50 columns with scientific updates regarding COVID-19. In his 17 years of reporting, Yong has contributed to National Geographic, the New Yorker, Wired, the New York Times, Nature, Scientific American, and other publications. His TED talk on mind-controlling parasites has been watched by 2 million people. In 2020, he was named "the most important and impactful journalist" by Poynter.
All in-person Pen Pals programs are held at the Hopkins Center for the Arts—offering great sound and sight lines for the entire house. Just 15 minutes from downtown Minneapolis and 28 minutes from Saint Paul, Hopkins Center for the Arts offers free convenient parking as well as numerous nearby restaurants. Please click the button below to download a detailed directions and parking guide.
Hopkin Center for the Arts
1111 Mainstreet
Hopkins, MN 55343
Ticket holders to both sessions of this event will automatically receive access to a virtual live stream of the evening lecture via Zoom. A personalized link will be sent to the email provided during purchase at least 24 hours prior to the evening event. In addition, a link to an on-demand recording will be sent to ticket holders via email the day following the evening event and will be available for viewing for three days. If you plan on joining the livestream event and have not used Zoom before, you may consider referencing Getting Started with Zoom.
Books by Ed Yong at Hennepin County Library