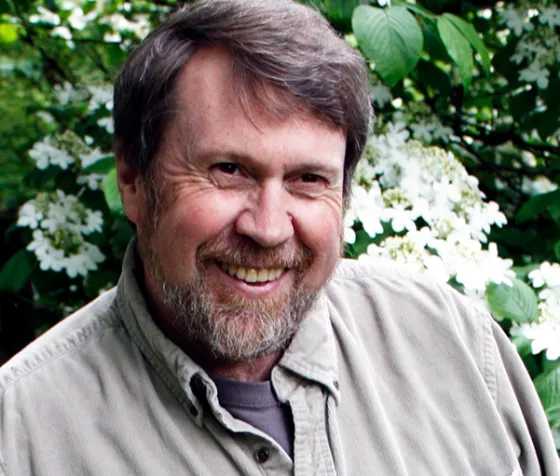 Image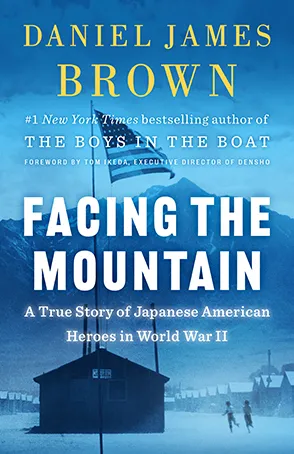 We leave the worlds we create behind us, swirling in our wakes, eternal and effervescent with the beauty of our aspirations.
- Daniel James Brown, The Indifferent Stars Above
Bestselling Historian
In 2013, Daniel James Brown released The Boys in the Boat, the improbable, intimate account of how nine working-class boys from the American West beat the odds as an Olympic crew team in 1936 Berlin. Drawing on the boys' own journals and vivid memories of a once-in-a-lifetime shared dream, Brown has created an unforgettable portrait of an era, a celebration of a remarkable achievement, and a chronicle of one extraordinary young man's personal quest.Drawing on the boys' own journals and vivid memories, the book spent over a hundred weeks on The New York Times bestseller list.
For his highly anticipated follow up, Brown returns with Facing the Mountain: A True Story of Japanese American Heroes in World War II, releasing in May 2021. Based on extensive interviews with the families of the protagonists as well as deep archival research, the book portrays the kaleidoscopic journey of four Japanese American families and their sons. While the new generation heads to the battlefield, the older generation fights against the looming threat of internment camp incarceration at home. Here, as in The Boys in the Boat, Brown explores the questions of what home means to us, what makes a team work well, who gets to be a "real American," and what citizens owe their country—and vice versa.
Daniel James Brown is the author of The Indifferent Stars Above and Under a Flaming Sky, which was a finalist for the B&N Discover Great New Writers Award. Brown was also awarded the Andrew Carnegie Medal for Excellence in Nonfiction for The Boys in the Boat. He has taught writing at San José State University and Stanford University, and currently lives outside Seattle.
For this event, Daniel James Brown will be led in conversation by Erika Lee, award-winning historian and author of "America for Americans: A History of Xenophobia in the United States."
This virtual event is FREE and open to the public. Registration for the Zoom event is required using the form linked HERE. If you have not used Zoom before, you may consider referencing Getting Started with Zoom. The talk will be followed by a live Q&A session with webinar participants.
Closed captioning is provided for all virtual Talk of the Stacks events. To use closed captioning during a virtual program, click the "CC" icon and choose "Show Subtitles."