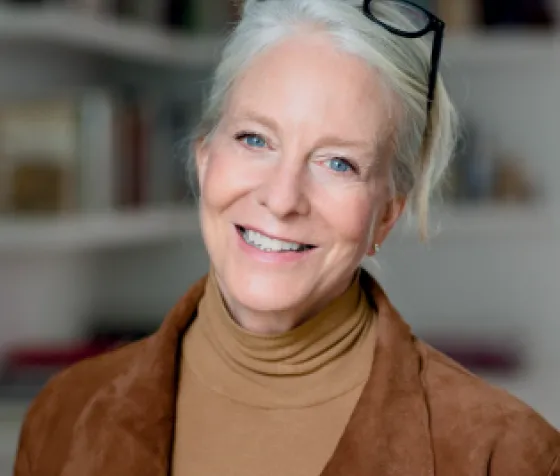 Image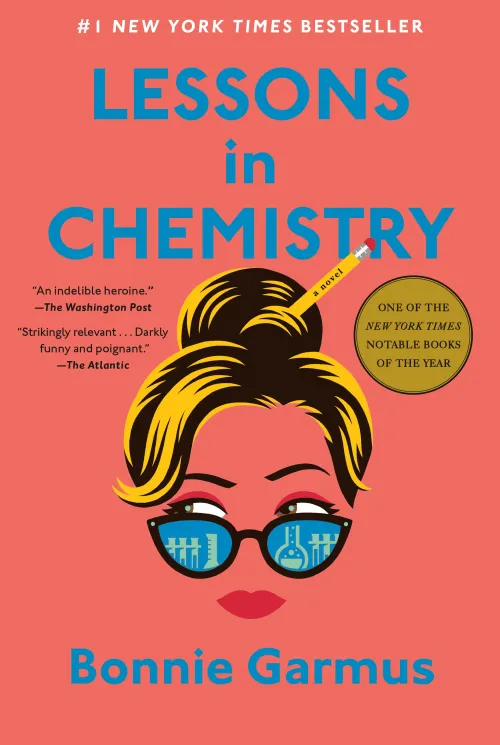 Whenever you feel afraid, just remember. Courage is the root of change - and change is what we're chemically designed to do.
 - Bonnie Garmus
Bestselling Novelist
Since its release in April 2022, Lessons in Chemistry, an alluring page-turner by breakout novelist Bonnie Garmus, has gained international attention for its laugh-out-loud humor, shrewd observations, and dazzling cast of characters. "It's hard to believe it's a debut," raved The Guardian. Landing on more than half a dozen notable "Best of 2022" book lists and at the top of the New York Times bestseller list, this story of science, womanhood, and revolution is sure to stick with readers for years to come.
When her all-male team at Hastings Research Institute demonstrates their very unscientific view of equality, the book's indomitable protagonist, chemist Elizabeth Zott, finds herself not only a single mother, but the reluctant star of America's most beloved cooking show. Elizabeth's unusual approach to cooking ("combine one tablespoon acetic acid with a pinch of sodium chloride") proves revolutionary. But as her following grows, not everyone is happy. That's because Elizabeth Zott isn't just teaching women to cook. She's daring them to change the status quo. After enchanting readers worldwide, an adaptation is now in production as a television series for Apple TV starring and produced by Oscar winner Brie Larson.
Bonnie Garmus is a copywriter and creative director with extensive experience in the fields of technology, medicine, and education. Born in California and most recently from Seattle, she now lives in London with her husband and her dog, 99. Garmus is currently working on a second novel.
All in-person Pen Pals programs are held at the Hopkins Center for the Arts—offering great sound and sight lines for the entire house. Just 15 minutes from downtown Minneapolis and 28 minutes from Saint Paul, Hopkins Center for the Arts offers free convenient parking as well as numerous nearby restaurants. Please click the button below to download a detailed directions and parking guide.
Hopkin Center for the Arts
1111 Mainstreet
Hopkins, MN 55343
Ticket holders to both sessions of this event will automatically receive access to a virtual live stream of the evening lecture via Zoom. A personalized link will be sent to the email provided during purchase at least 24 hours prior to the evening event. In addition, a link to an on-demand recording will be sent to ticket holders via email the day following the evening event and will be available for viewing for three days. If you plan on joining the livestream event and have not used Zoom before, you may consider referencing Getting Started with Zoom.
Books by Bonnie Garmus at Hennepin County Library