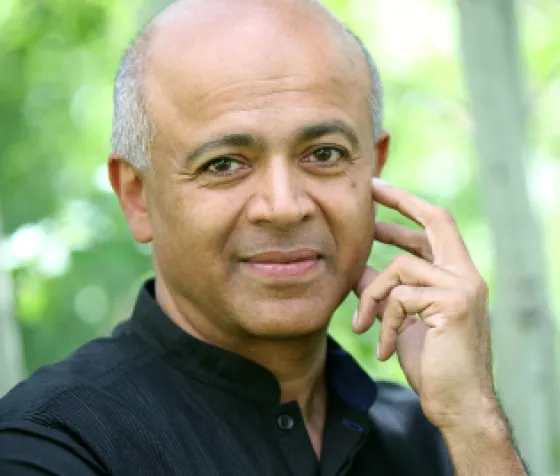 Image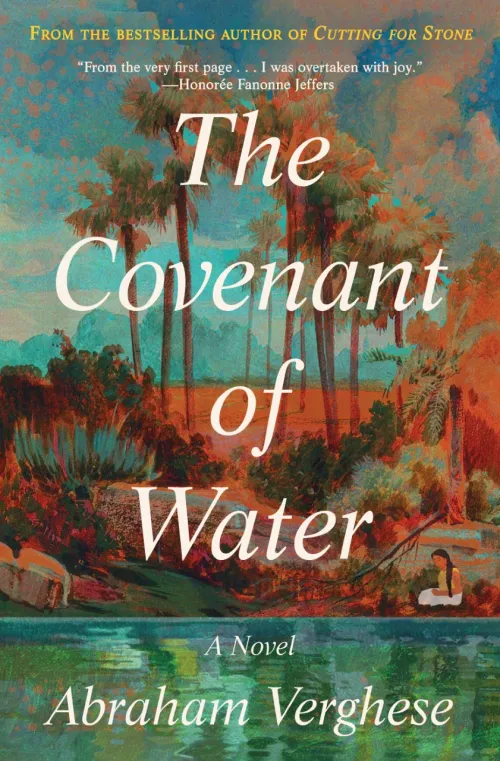 Wasn't that the definition of home? Not where you are from, but where you are wanted.
 - Abraham Verghese
Bestselling Novelist
Abraham Verghese is both Vice Chair at Stanford University School of Medicine and an international best-selling author. He is best known for the sweeping epic, Cutting for Stone, which captivated the world, spending more than two years on the New York Times bestseller list. The enthralling, cross-cultural family saga explores the intersections of Africa and America, doctors and patients, and exile and home.
Born in Addis Ababa, Verghese has practiced medicine everywhere from India to Tennessee. As a physician who emphasizes empathy in medicine, he felt the sometimes cold and unimaginative language of science could not capture the experience of patients, families, and doctors. Shifting his focus to creative expressions of these stories, Verghese earned an MFA from the Iowa Writer's Workshop in 1991. Since then, he has authored critically acclaimed work exploring themes of family and medicine such as The Tennis Partner and My Own Country, which was a finalist for the National Book Critics Circle Award. His long-awaited latest novel, The Covenant of Water, spans 70 years, following three generations of a family from South India's Malabar Coast that suffers a peculiar affliction: in every generation, at least one person dies by drowning—and in their home, water is everywhere.
In 2014, Verghese received the 19th Annual Heinz Award in the Arts and Humanities, and was awarded the National Humanities Medal, presented by President Barack Obama in 2015. His work has appeared in the New Yorker, Texas Monthly, The Atlantic, The New York Times, Granta, Forbes, and The Wall Street Journal, among others. At the heart of Verghese's writing and medical career shines a vibrant warmth, sense of empathy, and awareness of the complexity of human experience.
All in-person Pen Pals programs are held at the Hopkins Center for the Arts—offering great sound and sight lines for the entire house. Just 15 minutes from downtown Minneapolis and 28 minutes from Saint Paul, Hopkins Center for the Arts offers free convenient parking as well as numerous nearby restaurants. Please click the button below to download a detailed directions and parking guide.
Hopkin Center for the Arts
1111 Mainstreet
Hopkins, MN 55343
Ticket holders to both sessions of this event will automatically receive access to a virtual live stream of the evening lecture via Zoom. A personalized link will be sent to the email provided during purchase at least 24 hours prior to the evening event. In addition, a link to an on-demand recording will be sent to ticket holders via email the day following the evening event and will be available for viewing for three days. If you plan on joining the livestream event and have not used Zoom before, you may consider referencing Getting Started with Zoom.
Books by Abraham Verghese at Hennepin County Library